Welcome to my escape! Sorry about the mess, site under construction.
I like video games such as: Zelda, Metroid, Minecraft, Crossout.
I like to draw occasionally, I do both digital and traditional art, and in the future I'll link to my DA.
My favorite animes are: Ben-to, Yuru Yuri, Fooly Cooly, Bobobo-bo-Bo-bobo.
Favorite mangas are: Girls Last Tour, The Flowers of Evil.

Sept 28, I've begun editing my site again... it's been a bit sense i started doing this again. It's fun to do this, I enjoy it. Not sure why I took a long break from my escape.
2am Sept 29, time to start building my blog page so i can make updates their instead of the home page.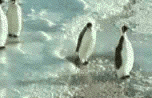 Ya like jazz?

---
---
I will leave you with BOI.
-slippy
Boi
Boi
Boi
Boi
Boi
Boi